4-step oil painting system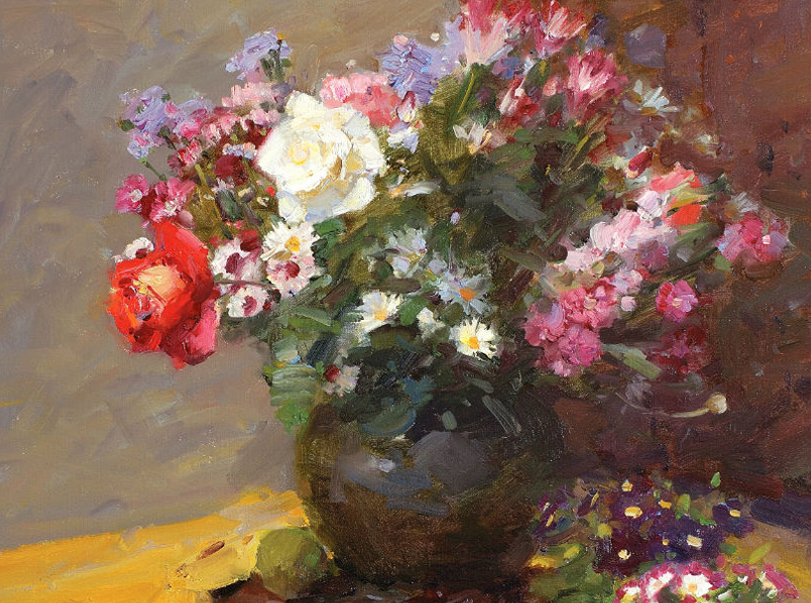 Still life paintings aim to express the object and life within a small space. It serves as a study on the shape, form, colors and texture of various objects in such a space. Freed from the influence of the sun's movements, a painter can examine the lights and shades, colors, texture and brushstrokes at their leisure.
This module includes 2 video lessons of still life painting – one on fish and the other on flowers. The very first video also explains the artist's background and his philosophy in painting to provide a context of his styles and techniques.